Global | Employee Communications | Comms Dashboard
Unique views now count at the article level as opposed to the blog level, making the insights more intuitive. Meaning you can now see the unique views are counted for every individual blog post they view.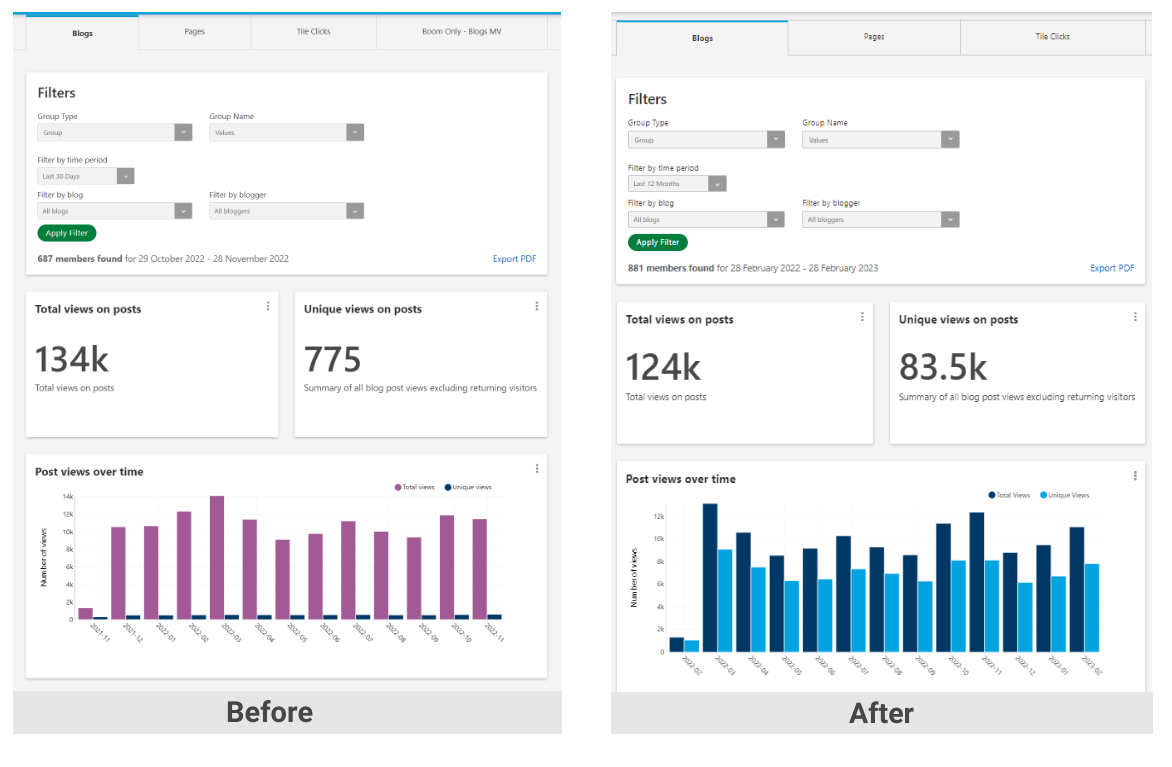 Global | Employee Communications | Search Improvements
We have worked in the backend to improve our search functionality ensuring employees are shown the most recent articles and blogs that will resonate better to what is being searched – helping your employees find the article or blog they are looking for more quickly.
Global | Employee Communications | Recently uploaded videos tab improvements
Following client feedback, we have made improvements to our 'Recently Uploaded Videos' tab in the media manager in Reward Manager to help clients navigate and find their uploaded videos more quickly. A display name will now be shown under the video thumbnail to help clients identify the videos, and they will be sorted by upload date so that the most recent video will be displayed first.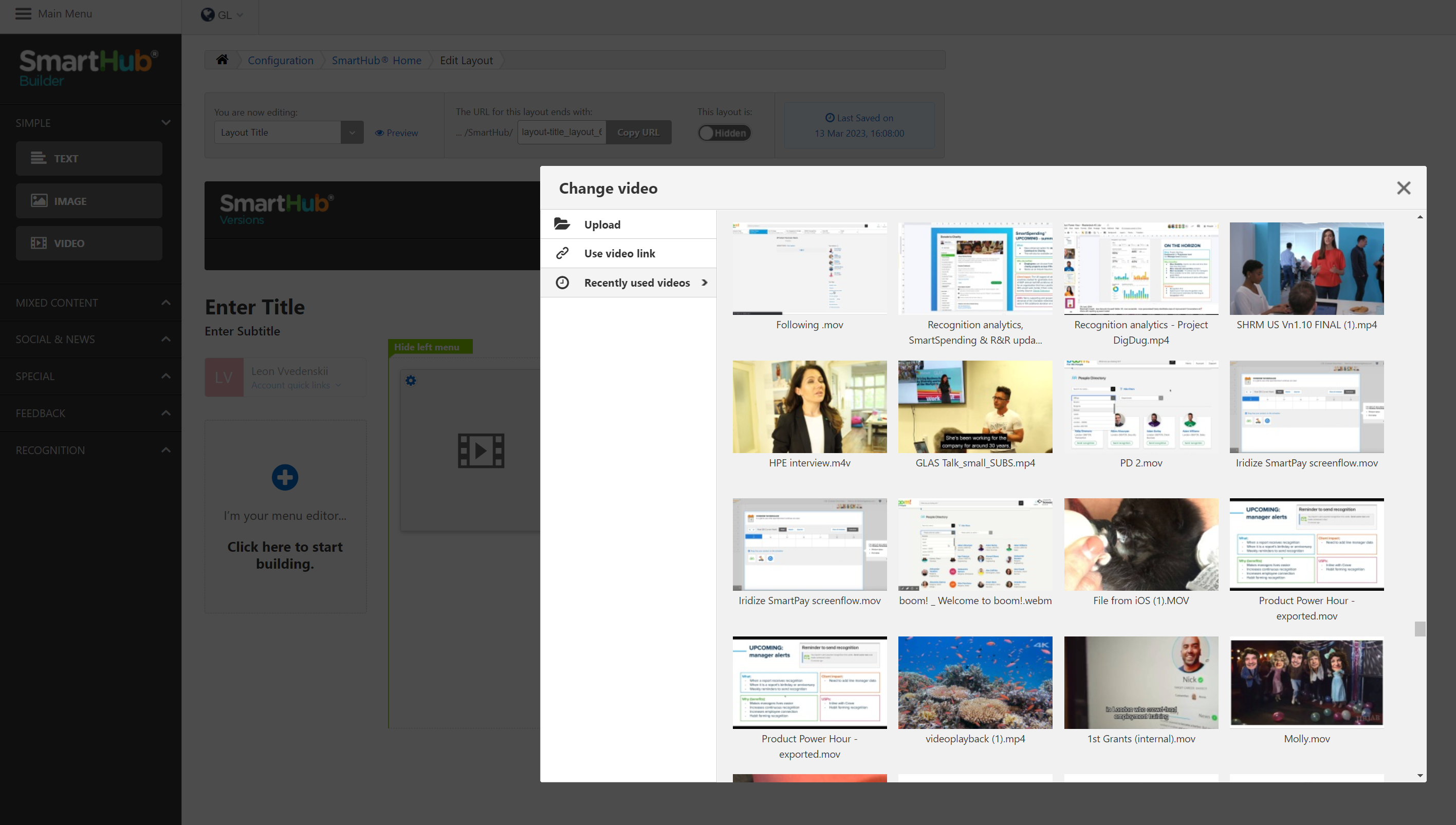 Global | Employee Communications | Featuring a blog post
Authors now have the power to 'Feature' a blog post before its published or scheduled, giving your employees blog more visibility. Before this could only be done once the blog had been published. You will now see the toggle on or off option on the right hand side when putting together your blog.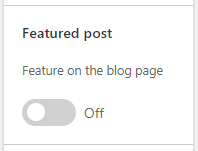 UK | Cycle to Work | Automating the update of CTW saving rates
Cycle to Work uses National Insurance and tax rates which are defined by the UK government. These savings rates are displayed for employees to be aware of how much they benefit from using Cycle to Work. The rates were not being pulled automatically, and had to be updated manually. Now you can automatically see the new saving rates whenever updated by the government, meaning users will always see up-to-date savings rates.