Global | Employee Discounts | Enhancing Accessibility for All: Improving SmartSpending™ Emails
We take feedback seriously, and when our clients speak up, we listen. We recently heard from our UK client Guide Dogs for the Blind, who asked us to make our SmartSpending™ employee discounts emails more accessible.
Our team has worked hard to ensure that all employees can easily access and use the content in our emails. From improved formatting to clearer text, these enhancements will ensure that everyone can enjoy the benefits of our SmartSpending™ programme. We're committed to accessibility for all, and we're always looking for ways to make our platform better!
Global | Employee Communications | Blog Table of Contents Improvement
We've made some changes to our blog's table of contents that will make it easier for writers to navigate articles while editing.
Now, when an author clicks on a link in the table of contents, it will take them directly to the section they want to edit. This eliminates the need for them to scroll back up to the top of the page to access the table of contents, saving them time and hassle.
This might seem like a small change, but it can make a big difference in how our clients' blog admins are engaged with the tool. With an improved table of contents, blog authors can get straight to the point and easily manage the content they need, which can help them improve their productivity.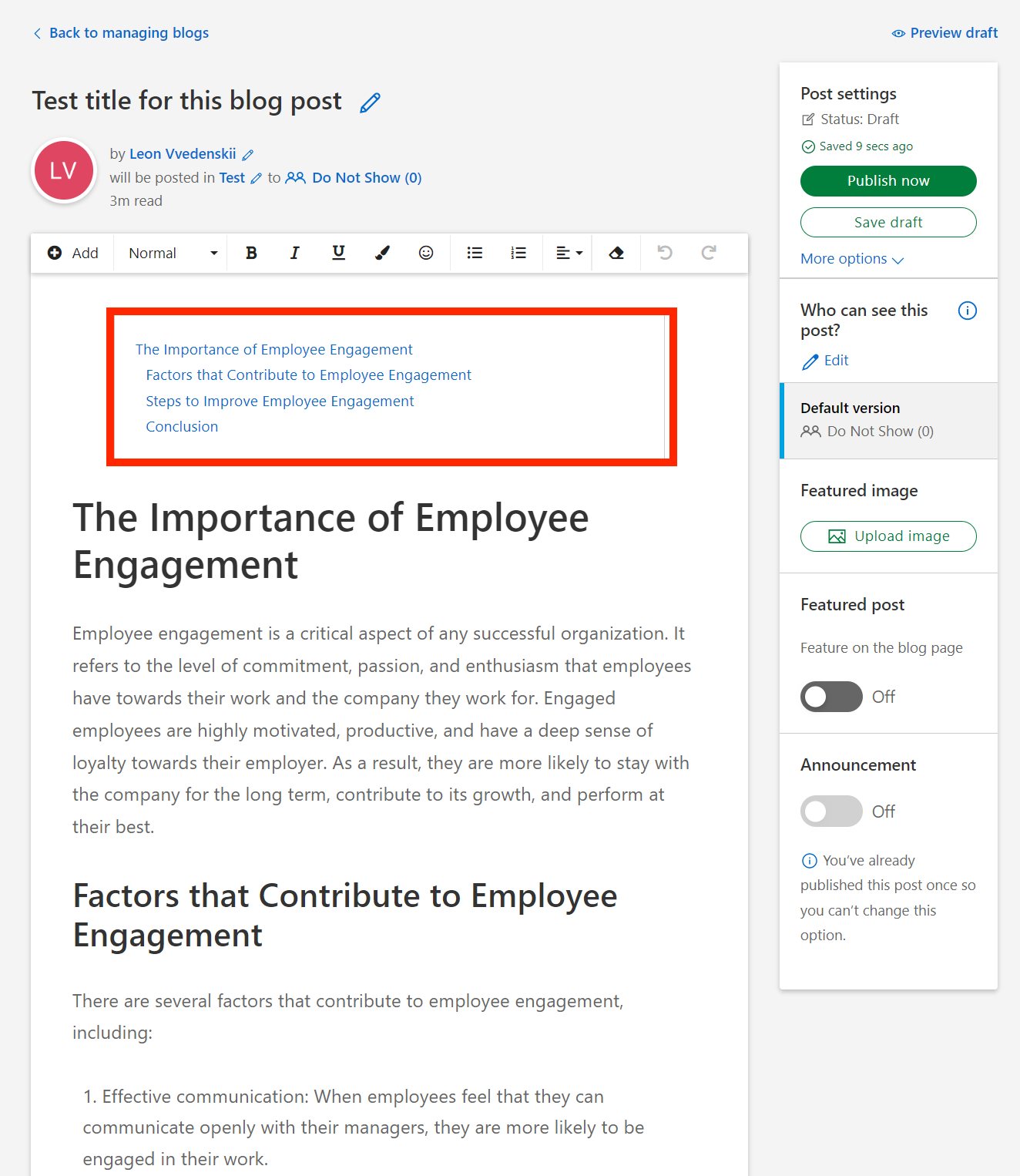 Global | Employee Communications | Faster Email Alerts
If you've ever signed up for email alerts for your favorite blog, you may have experienced delays in receiving them. We understand how frustrating this can be, which is why we've made some improvements to our infrastructure to help ensure that you and your employees get alerts on time.
We've identified an issue that was causing delays in sending out email alerts for blog posts. To address this, we've scaled up our infrastructure, which means that we have more resources available to process and send out these alerts quickly.