What's new this month:
Global | Employee Communication | Blog notification email
Email notifications alerting employees to a new blog post will now always include the title of the blog post in the subject line to make it clear what the alert is about and encourage more click-throughs to read the blogs.
UK | SmartPay™ | Exclude products from Payroll report
Clients can now exclude specific products from their generic payroll reports in SmartPay™, to make it cleaner and quicker to process benefits applications.
Global | Core Platform | HRIS Integrations
We are continuing to build out more HRIS integrations to enable client platforms to integrate with their other systems.
The latest integrations available include Hibob, Freshteam, Personio, SageHR, Trinet, HR Cloud, Justworks, Lano, Sapling, UKG Pro and UKG Ready.
Clients with other HRIS systems that they would like to integrate with their Reward Gateway platform should get in touch with the CSM to see whether this is already available or is on our integrations roadmap!
Global | Employee Communication | Email digest improvements
The team has been working on several improvements to the new weekly digest emails to make them even more engaging and relevant for employees.
We have removed the Award Balance section for any employees who have 0 award balance. This small change helps to avoid situations where clients may be using non-monetary recognition or do not use monetary awards for their full employee base.
The 'Latest Posts' and 'Latest Pages' section headings have been given a makeover to make them more engaging and reader-friendly.
Introductory text has been condensed to make the email easier to digest and encourage readers to click through to their platform to read more.
UK | SmartPay™ | Cycle to Work custom text
Clients can now add custom text to the top of their Cycle to Work homepage (shown in the image below), allowing them to provide specific information or an introduction to their scheme for their employees.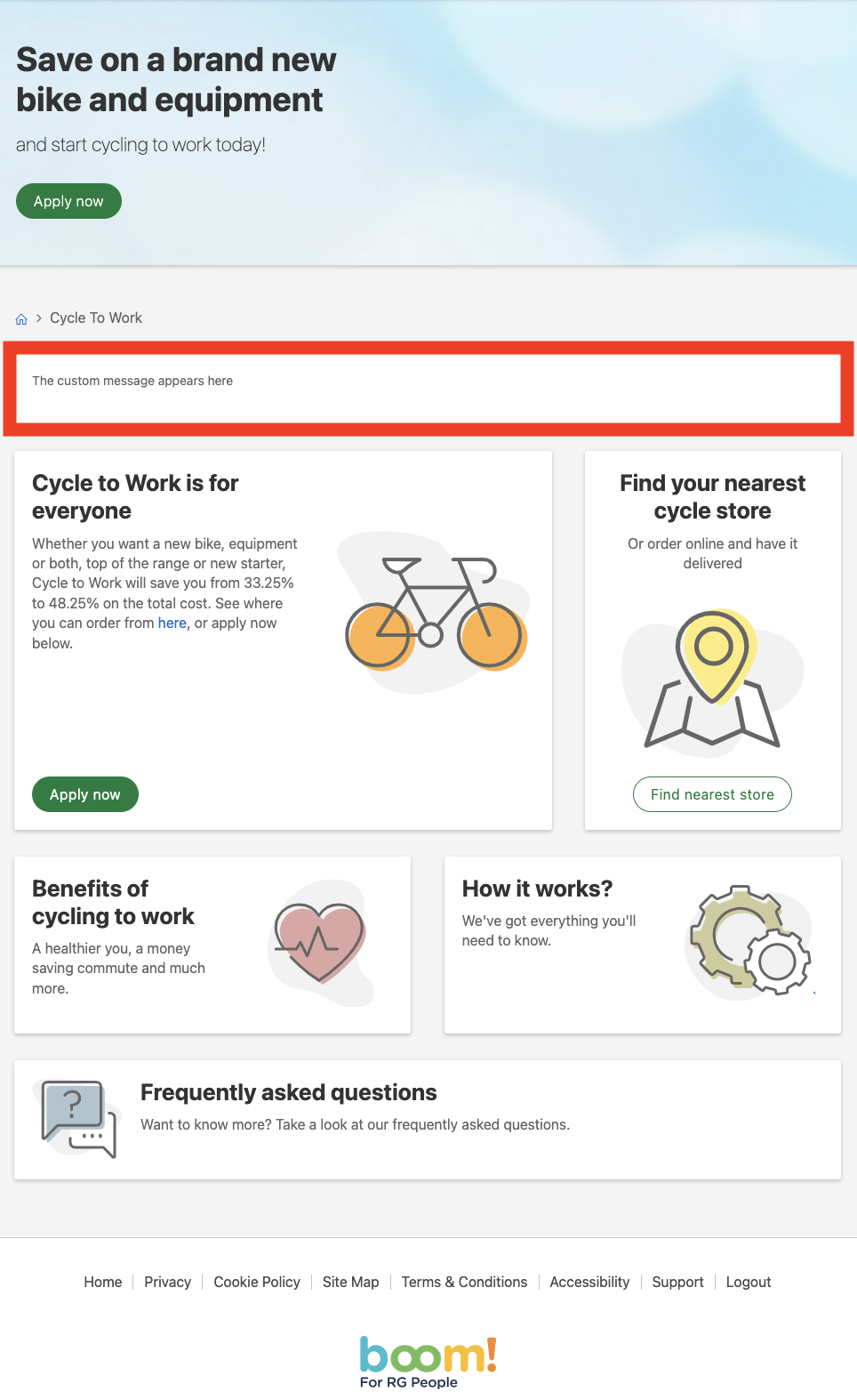 Clients with Cycle to Work enabled on their programme can add this custom text by going to Reward Manager > SmartPay™ >Administer > Products > Cycle to work > Text Management, and adding text to the field as shown below: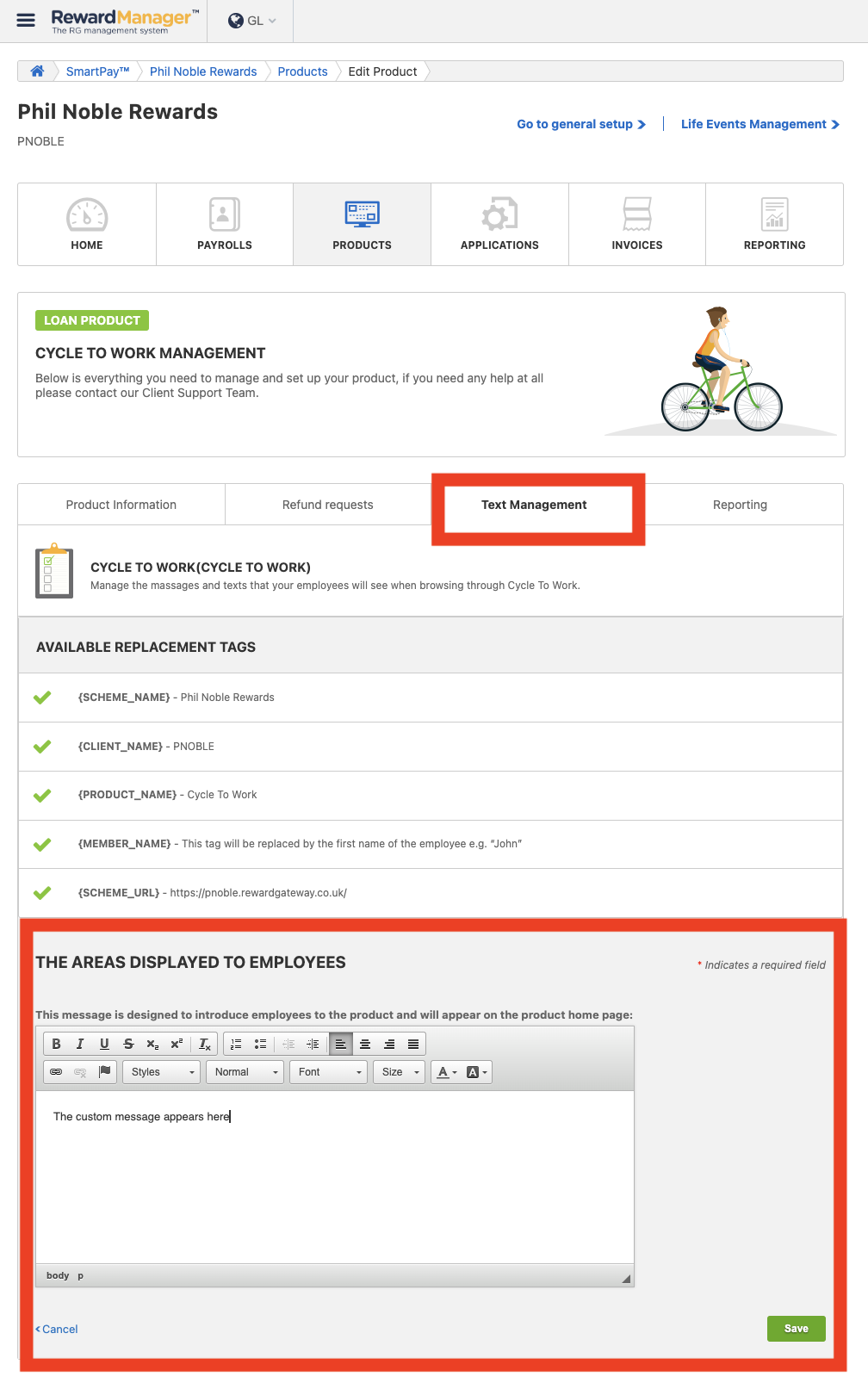 UK | Total Reward Statement | Security enhancement
We have added an extra layer of security for employees accessing their dynamic Total Reward Statement via their benefits module, to further enhance privacy on our Total Reward Statement product.
Global | Employee Comms | Accessibility Improvements
We have made accessibility improvements to all platforms to ensure that the use of brand colours does not impede accessibility and user experience for your employees. You may notice some small but impactful changes to where your brand colours are used on your platform, to make readability and colour contrast clearer. Our goal is to meet the highest accessibility standards and make our platform accessible to everyone!