Global | Employee Discounts | SmartSpending™ Newsletter Subscription Pop-up
Over 1.3m of our clients' employees already subscribe to our weekly SmartSpending™ e-newsletter, which keeps them updated on the latest and best savings straight to their inbox. But we want more of our clients' employees to benefit from this helpful reminder of the great savings they can make through their employee discounts platform. So, we have created a simple subscription pop-up banner that will appear once every 3 months on their discounts platform upon login for any employee who does not already receive the newsletter.
Note: This will only be shown on client programs that allow the newsletter to be promoted. Employees can unsubscribe at any time through My Account > Communications Preferences.
U.S. | Reward & Recognition | Reward Marketplace hits the U.S. on the Connect+ App
Reward Marketplace is now available in the Connect+ App for all our U.S. clients' employees. App users will see this update on the latest version of the app (2.1.34) on the App Store and Play Store.
With Reward Marketplace now on the app, employees can redeem their reward points or funds on-the-go! Reward points can be redeemed from hundreds of popular retailers through the Instant eGift Cards available.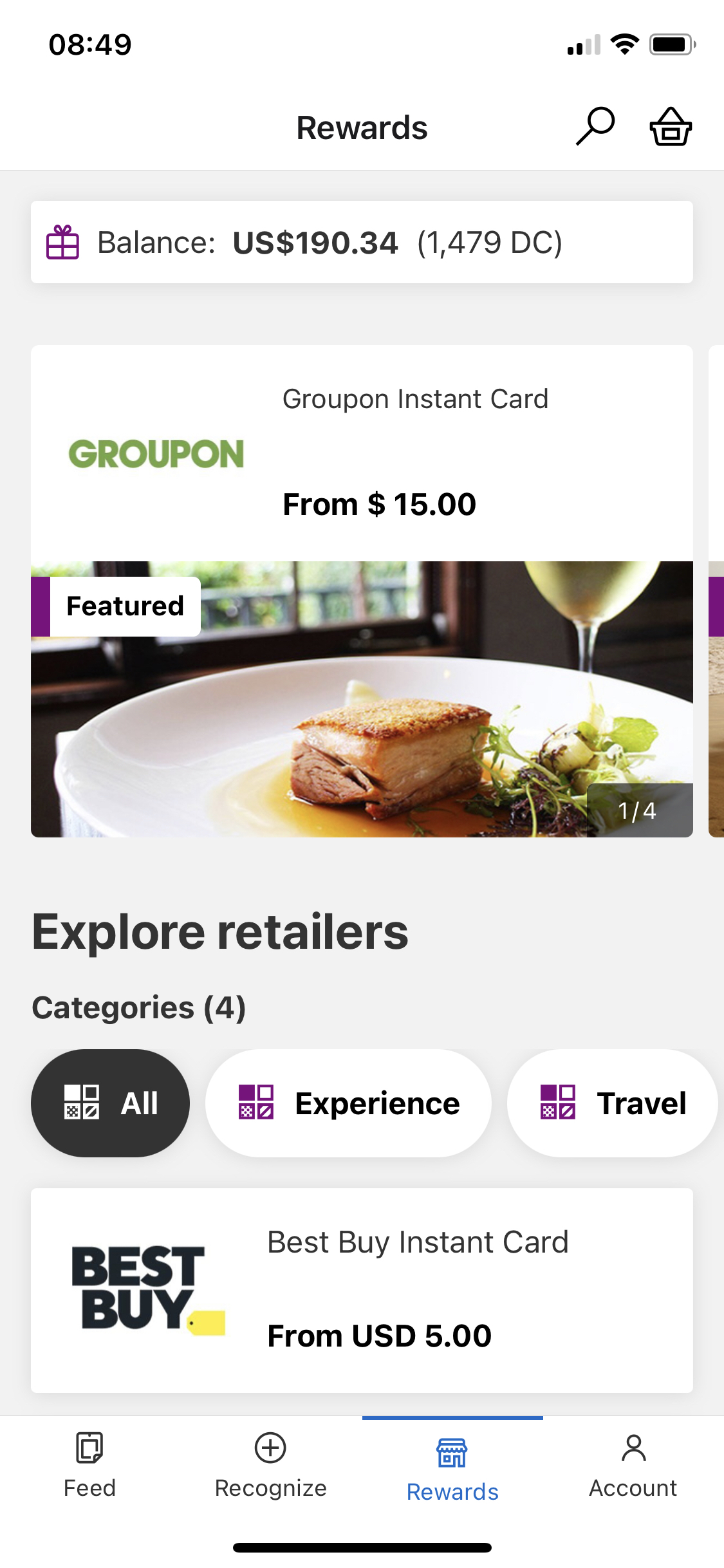 Global | Core Platform | 22 new integrations including HiBob, UKG, Paychex and more
We have added another 22 integrations with the Reward Gateway platform, to further enable clients to control the data being synced across their existing HR platforms. This also ensures employee data is always up-to-date, saves admin time and removes the need for employees to have multiple passwords and security processes.
The 22 new integrations are:
ADP Workforce Now

Freshteam

Gusto

Hibob

HR Cloud,

HR Partner

Humaans.io

Justworks

Lano

Namely

Nmbrs

Paychex

Paylocity

PeopleHR

Personio

Rippling

Sapling

Sesame

Square Payroll

TriNet

UKG Pro

UKG Ready

Zenefits
Read more on How integrations are made easy with Reward Gateway.
Global | Employee Communication | Instagram Tile Improvement
We have improved the Instagram Feed tile on SmartHub, to show more of the post and make it easier to read.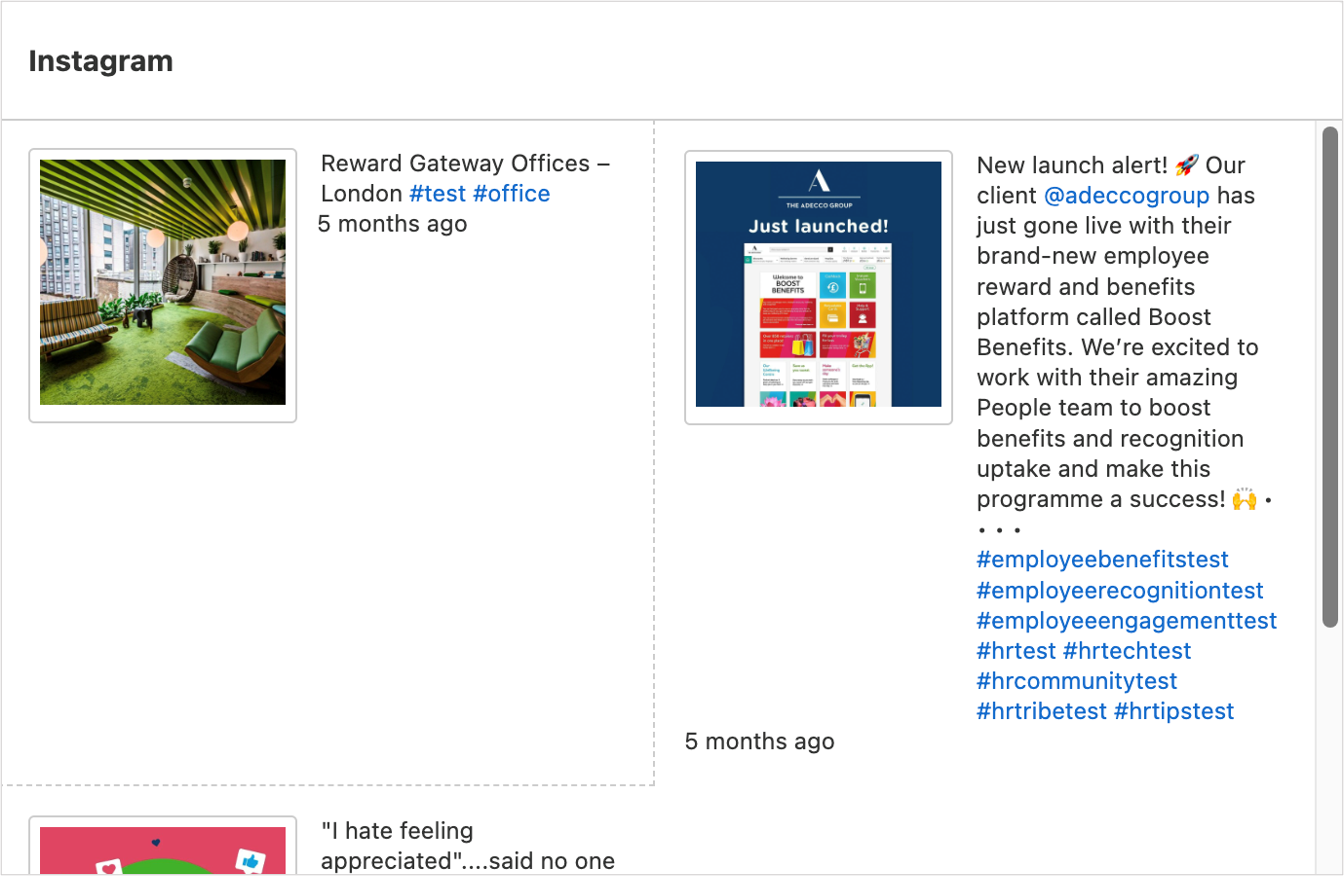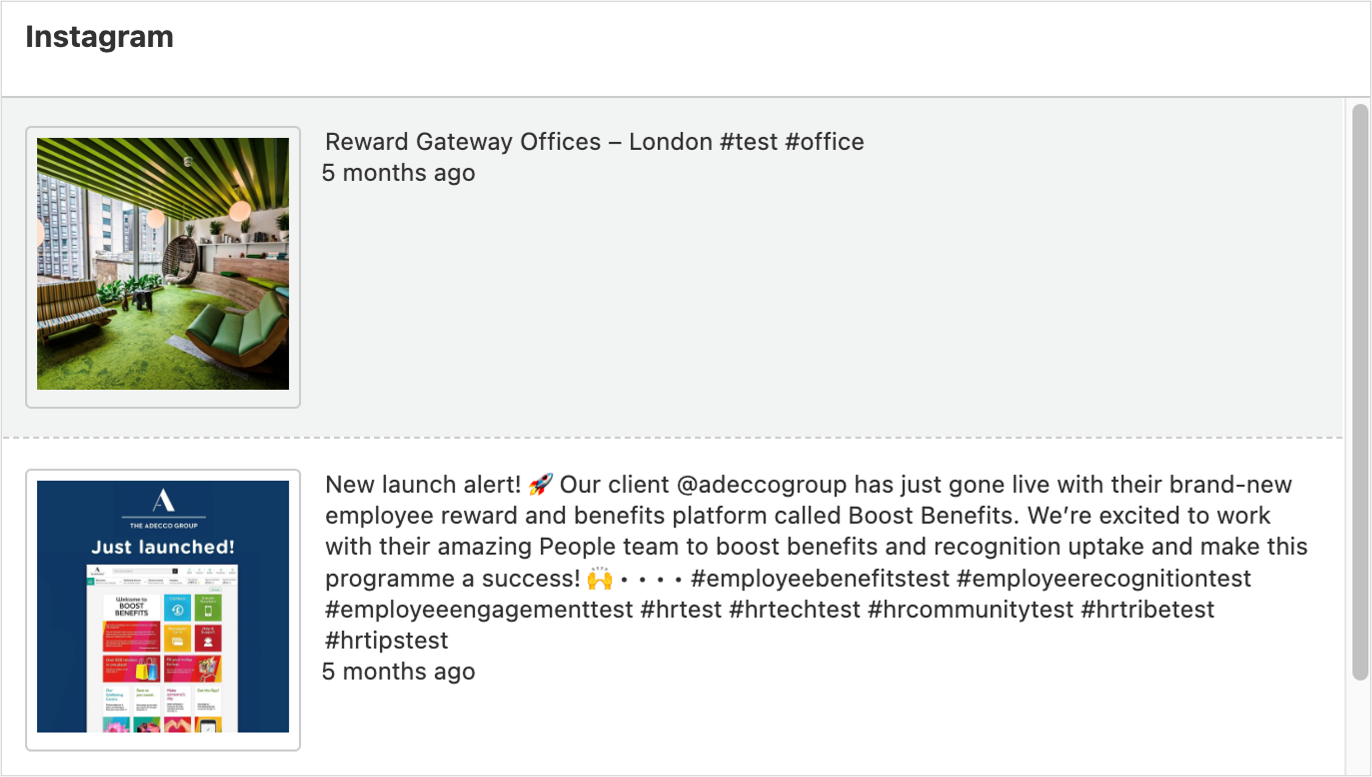 Before After