Global | Reward & Recognition | Avios now on Reward Marketplace
For the first time, employees who receive awards through their Reward Gateway reward and recognition platform will be able to convert their reward points to Avios points. They can then use their Avios points to pay or part-pay for flights with British Airways, Qantas, American Airlines, Malaysia Airlines, Cathay Pacific, and other airlines, as well as upgrades.
In the UK and the U.S., members will also be able to use their Avios for hotel stays, car hire and more.
What is Avios?
Avios is the reward currency used by the British Airways Executive Club (BAEC), Iberia Plus, Veuling Club and AerClub loyalty programs. Typically customers earn Avios points by shopping with retailers and other partners of Avios (including American Express, Nectar, booking.com, Nike and Etsy), who reward shoppers with Avios points for every £/$ spent with them.
How can Avios points be redeemed?
To spend Avios points, the member must be signed up to one of the above loyalty programs (anyone can join these programs easily online). Points can be redeemed within their chosen loyalty program against flights with any of the 13 airlines in the Oneworld®Alliance, a global network of airlines that includes British Airways, American Airlines, Qantas, Cathay Pacific, Qatar Airways and more.
Find out more about Avios and how to redeem points for travel here.
Global | Reward & Recognition | Request and transfer credit for Reward & Recognition programs
Clients can now request funds to be added to their Reward & Recognition programs via Reward Manager! Once requested, an invoice will be generated and sent to the client directly, making the process quicker and easier for our clients.
Credit can also be transferred between programs or award pots directly in Reward Manager, putting our clients in control of managing their award funds.
To manage R&R funds in Reward Manager, the client must have the 'RR Budget Holder' role assigned.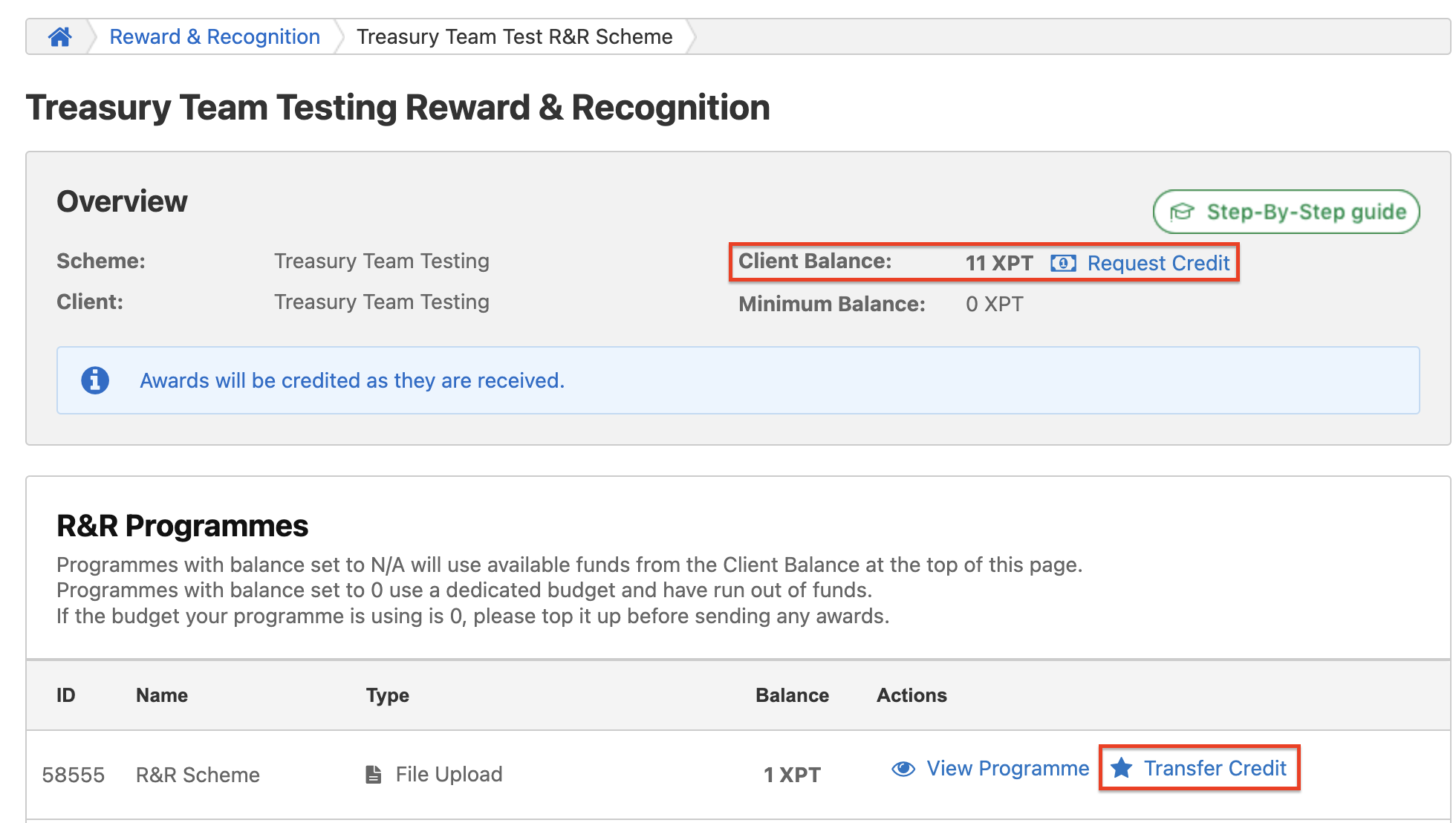 UK | Employee Discounts | SmartSpending™ onboarding emails
New members joining their employee discounts platform will now receive a series of automated 'onboarding' emails to help them discover the benefits of using SmartSpending™ to make everyday savings.
After registering for their discounts programme (or after they've been 'pre-loaded' by their employer) the employee will receive three emails 'from' the employer programme, on Day 1, Day 3 and Day 7 (see example emails below). Recipients can opt-out through their Communication Preferences on the platform.